Industries

Services
Supply
Includes Boilers, Water Treatment Plant, filters, pipelines, heaters, fans, pumps, dryers, etc and all other types of ovens, all makes of mixers, grinders, pulverizer... [+]
---
Installation
Establishing a successful project operation in the shortest possible time is essential to today's business, we are known for on-time delivery. We will accept... [+]
---
Maintenance
How to improve maintenance, evaluate maintenance department, maintenance processes, maintenance information, managing maintenance through... [+]
---
Spares
The right replacement parts when you need them to keep your production running at maximum efficiency. Quality controlled spares of reputed make are supplied by us... [+]
---
Welcome

to our Site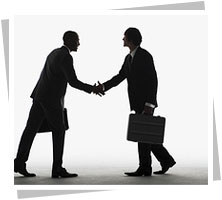 AS CONSULTANT ENGINEER offers factory maintenance services offer a high standard of service to their customers at competitive prices. We only employ fully skilled engineers, so all work is carried out to the highest standard. The Mechanical group staff has skilled mechanics who accomplish heavy repairs and installation of equipment including engines, generators, dryers, pumps, water treatment plant, boilers, heater, blowers, conveyor belt, etc in the shortest possible time. We manufacture time for the factories so that the operation is cost effective.
Factory Maintenance Services - The services that we offer start from general repairs and maintenance of machines to preventative maintenance services in which we can arrange to service your machines on a weekly to yearly basis, to suit your company and machines. We offer high quality spares to enhance equipment uptime.  They reduce the risk of parts failure leading to plant downtime and losses.
Our

Services
Plan construction work
Organize site for safety and efficiency
Oversee contractors and subcontractors
Supervise delivery and unloading
Inspect materials and equipment
Assure quality of construction
Why

Choose Us?

Paying too much for the maintenance of your machines? Feeling the burn in your pocket from high maintenance bills?
We offer 24 hours a day and 7 days a week breakdown service...
All rights reserved [AS Consultant Engineer]. Best viewed with IE 7 + in 1024x768 pixels resolution.Created & Cared by Techno Developers Group.